After years of being overlooked, I found myself tasked with revitalizing the Education Connection SEO site. This website had fallen behind the times, displaying inconsistent branding, and had remained devoid of fresh content for a considerable period. The situation was dire, and urgent attention was required. The culmination of these factors resulted in a missed chance to enhance one of our most prominent brand platforms.
In addition to the straightforward approach of updating content for improved SEO performance, I addressed the site's user experience and branding aspects. I seamlessly integrated the branding I had previously crafted for other platforms, while infusing a lively and engaging atmosphere that resonated with the nostalgia and widespread appeal of Education Connection's past viral commercials. Enhancing functionality and staying attuned to contemporary technological trends is an ongoing endeavor crucial for sustaining site revenue.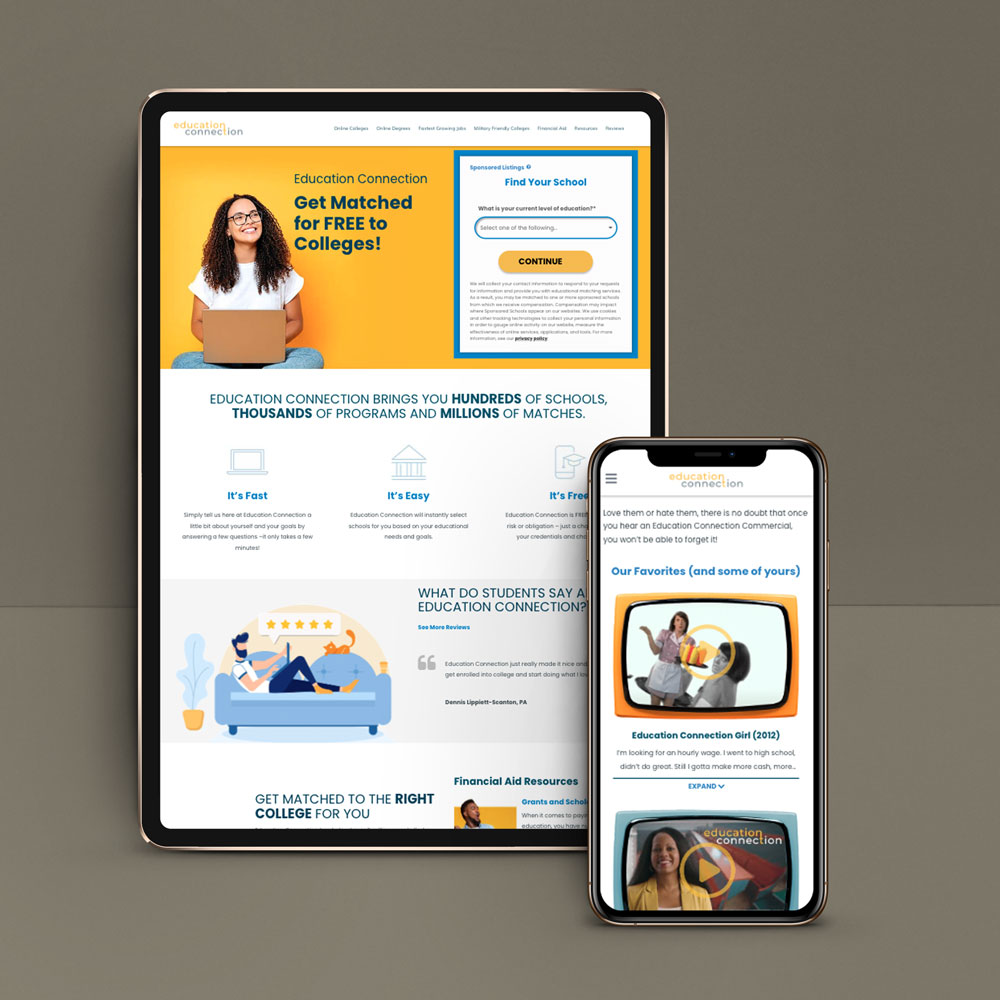 An increase in site traffic, ctr and success leads.